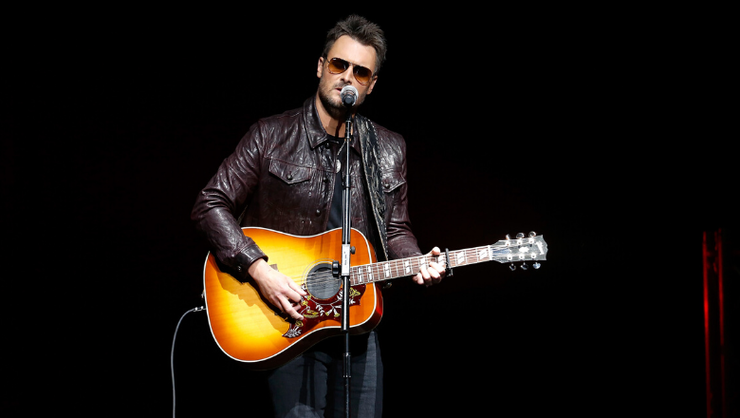 Eric Church debuted a new song, "Never Break Heart" during the ACM Presents: Our Country special Sunday (April 5).
Ahead of his performance, Church reminded fans to continue to have hope throughout this self-isolation period.
"The hardest thing about this for me — as a dad, as a husband, as a business leader, as a citizen — has been the unknown," Church explained. "We fear the unknown. After some thought and a lot of prayers, here's what I know: I have hope and you should have hope because since the beginning of time people have gathered."
He continued, "And we will gather again. The important thing to remember is to not fear, to be brave and to endure."
Church then transitioned into his acoustic "Never Break Heart" rendition."Go on and be brave heart. Go on, keep your faith in your heart. It's okay to cry. But don't never break your heart," he sings.
Watch Church's performance in a fan's clip below.